FAREWELL
My mother, Ruth Pearson, and Mike Kirkland, the guy I replaced in The Brothers Four, died within a week of each other at the end of August. The days are now filled with grieving and gratitude. Grieving because they are gone, gratitude because of all the love they brought to my life that remains.
While my relationship with each of them was (and is) singular, these last months they have been connected by daily rituals. Every evening around 6:30 I would call my mom. The caregiver would answer the phone and put it on speaker. I would tell my mom a bit about the day, sing some songs, then tell I loved her and how I looked forward to singing to her the next day. The songs I sang to her a few hours before she died peacefully in her sleep were "Amazing Grace," "How Great Thou Art," "I Come to the Garden Alone," and the chorus to "You Are My Sunshine." After saying goodbye to her on the phone, I would usually go the computer and send a song to Mike Kirkland. Sending a song in that way was our way of staying connected as he was dealing with the recurrence of cancer. (He told me when the song sharing started in April that it was better than being a member of the Columbia Record Club.) The last few songs we shared before he died were Brothers Four recordings of "Blue Water Line" and a medley of Stephen Foster songs. 
It continues to be challenging to stay connected to those we love, and to do what we can to meet that challenge.  
REMEMBER THE DREAM
Over the last few months the weekly Podcasts have been Remembering the Dream. My hope is that by knowing where we've come from, we may better understand where we are and where we're going when it comes to Civil Rights and Racial Justice. It is important to remember during the Civil Rights Movement of the '60s, the important and active role the President, the Congress, and the Courts played in making ours a more perfect union.   
My hope continues to be that by finally being able to truly acknowledge the shadow sides of our country's past we can make true and real the last half a dozen words of the pledge I first recited in grade school: with liberty and justice for all.
The most recent Podcast talks about some of the critical events in Selma in March of 1965 that led to the passage of the Voting Rights Act later that summer. It was my good fortune to walk across the bridge a dozen times remembering the sacrifices of those who went before.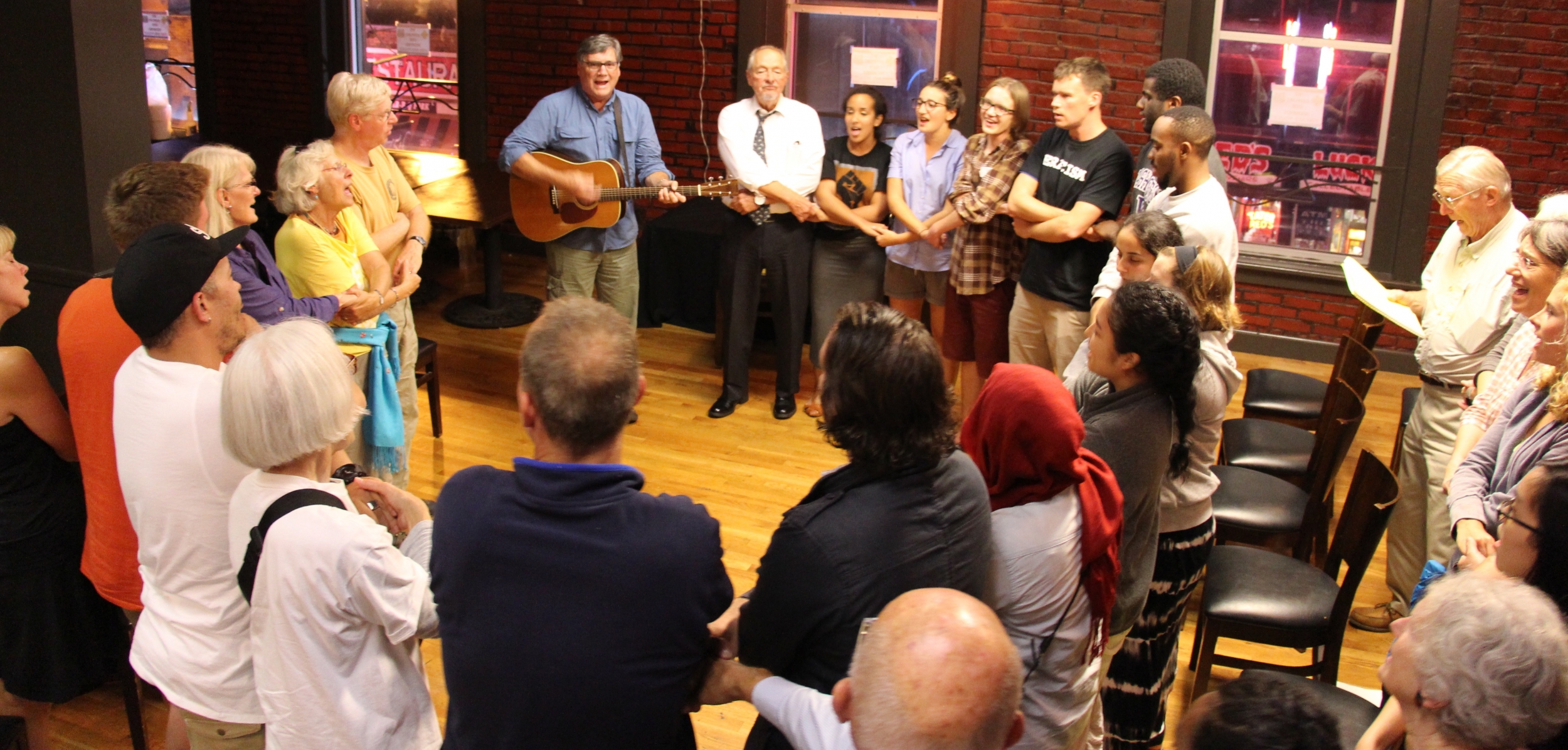 THE BROTHERS FOUR 
There continues to be a lot to be thankful for these days. My daughter, Lindsey, and her family continue to be with us. That means our world is filled with the energy of a seven and a five-year-old. It is both exhilarating and exhausting.
The clearest example of what is missing these days is found in the fact The Brothers Four have cancelled touring until at least January of next year. Because of that there is a void. I miss my Brothers Four family. I miss singing with those guys and discovering the world with them. I miss sharing the music with people who enjoy it as much as we do. Yes, a lot to be thankful for as well a time of longing.
Hope everyone's staying safe. Let me know if you want to hear any songs or if you want to just say hi and be connected for a moment or two.